Affinity Health appoints former Aetna executive president, CEO
Michael Murphy, a former top executive with Aetna and Coventry Health, has been named president and CEO of Affinity Health Plan, an independent non-profit organization that serves the Greater New York region.
Murphy comes to Affinity with extensive experience leading public and private healthcare organizations. He was most recently at Aetna, one of the nation's leading diversified healthcare benefits companies, where he oversaw a multi-state, $4 billion region that included Medicaid programs. While at Aetna, he developed multi-level relationships with key providers and government officials, which helped to establish a solid foundation for continued success.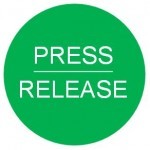 Murphy previously served as CEO of Coventry Health Care Plans across multiple states. (Coventry Health was purchased by Aetna in 2013). At Coventry, he oversaw the acquisition and integration of several health plans and was instrumental in stabilizing managed Medicaid following its introduction in Kentucky. Before joining Coventry, Murphy served as President and CEO of Mercy Health Plans in St. Louis, MO, where he held various senior operating roles, including Chief Operating Officer and Vice President of Government Programs.
Earlier in his career, Murphy was founder and CEO of Managed Prescription Services (MPS), a company from which the modern pharmacy benefits management industry evolved. His success in this arena led to the development of independent pharmacy networks across the country, serving growing numbers of health plans and preserving community-based care.
"His track record of transforming and growing two multi-state regional health plans, along with his entrepreneurial skills and political advocacy, make Michael Murphy the right choice to lead Affinity Health Plan forward," said Affinity Board Chair Paloma Izquierdo-Hernandez. "We believe he will be a dynamic catalyst in reinvigorating Affinity's reputation as a highly effective, member- and provider-centric health plan by advancing primary and community-based care."
Of his role at Affinity, Murphy said, "Making healthcare more accessible has been a lifelong passion of mine. It's a challenge in this complex and changing healthcare environment, but I believe that by remaining focused and true to our community-based roots, Affinity can continue to make extraordinary contributions. I look forward to leading Affinity in this new chapter of growth and development by being a strong healthcare partner to providers, members and the community."
He succeeds former CEO Glenn MacFarlane, who resigned in June of 2016, and James Hooley, who stepped down as Chair of Affinity's Board in 2016 in order to serve as interim CEO while the search for a new leader was conducted.
Murphy received his Bachelor's degree from St. Louis College of Pharmacy and an MBA from Washington University – Olin School of Business.
Founded in 1986, Affinity is an independent, not-for-profit organization driven by the mission to help its members and their families and communities lead healthier lives. For over 30 years, Affinity has built one of the area's largest physician networks, which includes 40,000 providers and more than 85 of the top hospitals in the Greater New York region. Affinity offers a variety of programs under Medicaid, Child Health Plus, Essential Plan, HARP, Medicare and Qualified Health Plans on the New York State of Health Marketplace for members in the Bronx, Brooklyn, Manhattan, Queens, Staten Island, as well as in Nassau, Suffolk, Westchester, Rockland and Orange counties.