Anthem HealthKeepers Plus contracts with Virginia for Medicaid services
Anthem HealthKeepers Plus has contracted with the Commonwealth of Virginia's Department of Medical Assistance Services to provide statewide coverage to Medicaid beneficiaries with chronic and complex health care issues.
Anthem HealthKeepers Plus is the Medicaid managed care division of Anthem Blue Cross and Blue Shield. In addition, Anthem is Virginia's largest health insurer serving more than 3 million members, including more than 288,000 Medicaid members, which is also highest in the state.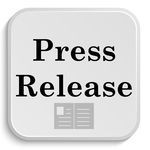 "Anthem has been a trusted partner of the Commonwealth since the inception of the Medicaid program," said Patrick Sturdivant, president, Anthem HealthKeepers Plus. "We are excited for the opportunity to continue making a meaningful difference in our members' lives by using our care coordination and integration model that improves access, quality and efficiency."
Anthem currently participates in the Commonwealth Coordinated Care (CCC) Medicare-Medicaid demonstration program, the state's first long term services and supports program launched in 2014. CCC Plus builds on CCC best practices and is scheduled to launch in the Tidewater region in August 2017 with other regions soon to follow.
Anthem HealthKeepers Plus, has contracted with the Virginia Department of Medicaid Assistance since 1996, and provides managed care services to enrollees of Virginia's FAMIS and Medicaid programs. Currently, Anthem HealthKeepers Plus serves approximately 289,000 Medicaid beneficiaries living in Virginia. HealthKeepers, Inc. is an independent licensee of the Blue Cross and Blue Shield Association.