Blackstone to acquire Aon's benefit, HR platform for $4.8 billion
Private equity funds affiliated with Blackstone have entered into a definitive agreement to acquire Aon plc's technology-enabled benefits and human resources platform, currently part of Aon Hewitt, for cash consideration of up to $4.8 billion, including $4.3 billion at closing and additional consideration of up to $500 million based on future performance.
The business is the largest benefits administration platform in the United States, and a large services provider for cloud-based HR management systems. It serves approximately 15 percent of the U.S. working population across more than 1,400 companies. Aon and the new, stand-alone company will continue to work together on behalf of shared clients and prospects.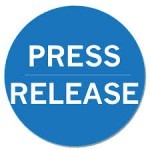 Peter Wallace, a Senior Managing Director at New York-based Blackstone, said, "We are excited to acquire a world-class leader of scale in health, retirement, and HR services, providing critical human resources and benefits administration services to millions of employees and their families throughout the United States and Canada. Blackstone sees tremendous opportunity for investing in leading businesses within the technology-enabled services sector, where we believe there is a significant opportunity to accelerate future growth. We look forward to working with the excellent management team to continue to invest in and grow the company."
David Kestnbaum, a Managing Director at Blackstone, said, "Through this investment and partnership, we will seek to leverage our global relationships, operational support, and strong capital base to accelerate growth in the business. We are pleased to invest in this market leading business that provides an important suite of services to a broad range of blue-chip clients. Our focus will be on ensuring continued delivery of best-in-class services to clients, while also innovating new service lines and strategies to expand the company's capabilities."
Aon plc, President & CEO Greg Case said, "This transaction sharpens our focus on growing our core professional services capabilities and accelerates our ability to invest in emerging client needs, while ensuring that clients continue to receive the level of service and performance they have come to expect. We believe that this platform will thrive under Blackstone's ownership as a focused, standalone company and look forward to working with the expert management team in place to support our shared clients and prospects."
Aon's Chris Michalak, CEO of the new, standalone business said, "The opportunity before us is tremendous. Under new ownership with Blackstone, our clients will benefit from increased focus, innovation and investment in our already market-leading benefits and HR administration solutions. I am excited to lead our team of 22,000 colleagues forward into this new era with Blackstone."
The transaction is expected to close by the end of the second quarter of 2017.