NAMI supports continuity of care bill, criticizes health insurers
Quoting an advocate who says health insurance providers interfere with treatment plans of patients, NAMI (National Alliance on Mental Illness) Maryland announced support for SB 768 & HB 1128, sponsored by Democrats Senator Brian Feldman (D-15) and Delegate Ariana Kelly (D-16), respectively. The Continuity of Care legislation would remove unnecessary barriers that disrupt treatment decisions made between patients and their doctors.
Maryland health insurance consumers carefully choose plans that cover their specific needs and medications. Although Marylanders sign a one-year agreement, at any time during the contract year your insurance company could remove a medication from the drug formulary. When insurance companies break the contract, patients must fight insurance companies to get their medication back. In the meantime, weeks and months can go by as patients are forced to use new medications that often have limited effectiveness.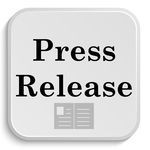 "It is simply unacceptable that health insurance providers can interfere with a patient's treatment plan at any moment," stated Dr. Sharon Allison-Ottey, CoShar Foundation. "We are thrilled that the legislature will take up this important issue to protect patients."
The legislation aims to correct this insurance loophole and requires insurers to honor their contracts. If enacted, the bill will ensure providers cannot remove medications or shift drugs to a higher-cost tier. Additionally, the legislation will stop insurance companies from imposing unnecessary utilization management requirements, such as prior authorization, on medications and prohibit insurance companies from placing all medications in the costliest tier of a formulary, without ensuring at least one affordable medication remains.
"Uninterrupted access to medication is an extremely important issue to individuals with mental illness," said Kate Farinholt, Executive Director for NAMI-Maryland. "When patients face unnecessary burdens to obtain their medication it can lead to costly in-patient hospitalization and/or emergency room visits. The Continuity of Care bill will help keep Marylanders healthy, leading productive lives, by providing stable and consistent care."
The Continuity of Care Bill supporters include:
ALS Association – DC/MD/VA
American Cancer Society – Cancer Action Network
American Urological Association
Anne Arundel & Howard County Medical Societies
Archdiocese of Washington, D.C.
Arthritis Foundation, Maryland/Greater DC Chapter
Baltimore City Medical Society
Baltimore County Medical Association
Community Behavioral Health Association of Maryland
Community Health Charities of America, MD, DC & VA Chapter
CoShar Foundation
Harbor Clinical Services
Immune Deficiency Foundation
Lupus Foundation of America, DC/MD/VA Chapter
Maryland Psychiatric Association, Maryland Chapter
Maryland Psychological Association
Maryland Society of Anesthesiologist
Maryland Urological Society
Maryland/DC Society of Clinical Oncology
MedChi (Maryland Medical Society)
Mid-Atlantic Association of Community Health Centers
NAMI Maryland
National Council on Alcoholism and Drug Dependence of Maryland
National MS Society, Greater DC- Maryland Chapter
Neurofibromatosis Mid-Atlantic
Nurse Practitioner Association of Maryland
Prince George's County Medical Society
Recovery In Community
The Leukemia & Lymphoma Society
YMCA of Central Maryland: Geraldine Young Family Life Center